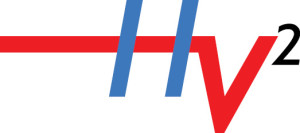 THE GUSTAFSON SOLUTION
Gustafson is the world leader in HVAC air duct systems, but until now has never offered an option for the residential market. The company's G3 and HV2 self sealing gasketed fittings provide the tightest fitting ducts available, that are easy to install and do not require the sealant that is normally required for most duct systems. Gustafson's HV2 solution offers a true win/win situation for all parties involved. The homeowner will reduce their average cooling cost by greater than 50%. Since the HV2 gasket reduces mold and dust distribution, the homeowner's family will have safer air distributed throughout the house.
Furthermore, the HV2 gasket insures that fiberglass insulation will not be sucked into the system and distributed throughout the house. Round metal ductwork is also easier to clean than conventional ductwork, which further reduces dust distribution throughout the house. All of this may reduce illness as well as costly doctor's visits. The Gustafson ductwork also means the homeowner can purchase a smaller air conditioning system which will use less energy. The system will run more efficiently, which means it will last longer and avoid costly repairs. On a larger level, energy consumption is reduced, along with toxic emissions from power plants. The ease of installation means that the contractor will spend less time installing the system, thus the homeowner will save in installation costs. Also, since the contractor is dealing with an industry leader, he can ensure that what he needs is either in stock or available for quick delivery.
Residential Duct Leakage White Paper
HV2 Flyer
Gustafson HV2 Catalog
HV2 Product Line:
[gallery_bank type="images" format="thumbnail" title="true" desc="false" responsive="true" display="all" sort_by="random" animation_effect="bounce" album_title="true" album_id="58″]